Hi, my name is Francis Manga
I'm a UX, UI Designer, and former Front-End Developer with 11 years of experience and extensive knowledge in all things digital.
I have worked with reputable brands like MTN, Makro, Capitec to name a few. And I have been exposed to various challenges doing so.
I elevate the customer experience by anticipating future needs and adopt efficient practices.
I also pride myself on delivering creative solutions by injecting purpose and empathy into everything I create.
Finally, I believe I have impacted every company I have worked for to a humble level. My work, portfolio, and the passion that I vow for my craft can speak for me.
"
Design creates culture. Culture shapes values. Values determine the future."
–
Robert L. Peters, designer and author
Makro Express App, for instore use. Shopping list creation and product item scanning.
Senseflow SOFTWARE / WEB APP
2021
Concept designs for productivity and management software.
IDF – Gestalt Psychology and Web Design: The Ultimate Guide
2021
Carry out a design process that focuses on people's needs and human psychology to ensure that designs are easy and pleasurable to use.
Create complex interface designs that are visually intuitive to understand and operate—by applying Gestalt principles such as the Law of Similarity and Law of Pragnanz.
Design user interfaces that are easy to understand by applying knowledge of how human vision and attention works.
Create intuitive designs that strike a balance between physical controls and digital interfaces, by understanding their benefits and trade-offs.
IBM – Enterprise Design Thinking Practitioner
November – 2019
Able to discuss and apply basic Enterprise Design Thinking concepts.
Able to identify opportunities to apply Enterprise Design Thinking.
Enterprise Design Thinking is IBM's approach to applying design thinking at the speed & scale a modern enterprise demands. It helps our teams not only form intent, but deliver outcomes – outcomes that advance the state of the art and improve the lives of the people they serve.
University of Cape Town
USER EXPERIENCE, UX
2018
This course enabled me to understand how users interact with online content so that I could design environments that meet their evolving needs.
I've learned more on UX research and design techniques, and learned how to work better with stakeholders, run user tests, design wireframes, and develop prototypes.
We also analyzed current trends in the field, and map out a professional journey for ourselves so that we could better leverage our new skills to launch a career in UX.
Accenture – Digital Skills: User Experience
2018
User experience, known as UX, makes a huge difference to whether a digital product or project succeeds.
This course described what UX is and the impact it can have on a business. It explored the foundations of UX design and the design process: design, develop and release.
Information architecture was explained in addition to the different UX techniques you can use to test and develop your designs, so that they're ready to release to the market.
DSSA / Vega School – BA Degree
2012
The IIE BA in Graphic Design covers a broad spectrum of essential and advanced skills in a uniquely designed and highly stimulating degree format.
All elements of visual literacy are robustly engaged with while the core crafting skills such as photography; art direction; film & video; identity design; web design; typography; layout design; drawing and illustration; packaging and other forms of structural and tangible design are tackled in exciting and engaging fashion.
Ultimately, students learn to develop their own distinct creative voices and develop the skillsets required of cutting-edge visual communicators by the contemporary brand communications industry.
Let's have a look at Kingsley
Weather app - Flash meteo
Makro Express APP
App Concept and Design – 2021
Capitec Bank
Capitec Business Banking Software
I like to post my opinions and critiques about things that I watch or experience. Have a look should you be interested.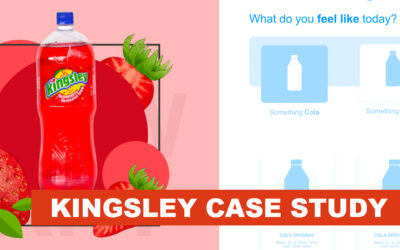 Hello boys and girls, Here's another one for the books. Have you ever experienced designer block? I have. Without boring you with too many details, I will try and explain how I have managed to overcome it, but spoiler alert!! the answer is EMPATHY. Some would say...
UX UI DESIGNER
Francis Manga